100 People: Through our Lens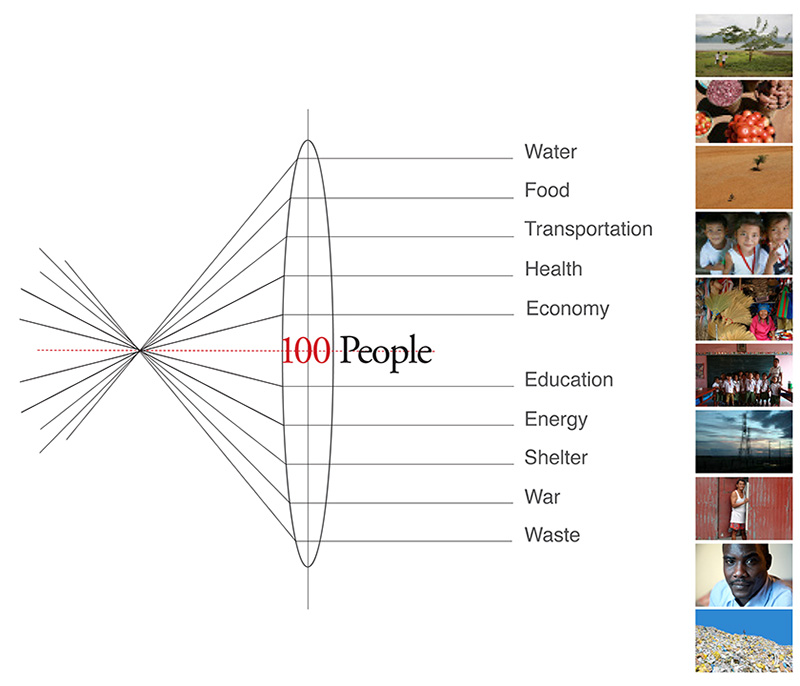 100 People is all about keeping it simple. We simplify the world's population by replacing numbers with faces and stories. We've spent the last five years asking students to help us simplify complex global statistics by introducing us to the people that represent their part of the world. 100 People was founded on the principal that we can only begin to care about our neighbors once we learn a little about them and hear their stories.
Once we start to care about the people that share our planet, we can begin to care about our shared resources, and the planet itself. Teachers around the world have been using our statistics for years to start a dialogue not just about where people come from in the world, but also about the challenges they face. If the world were 100 people, how many would have clean water to drink? How many would be undernourished? How few of us would have the privilege of owning a computer?
These statistics are powerful learning tools, and they have inspired us to focus our lens on ten areas of critical global concern that affect us all: water, food, transportation, health, economy, education, energy, shelter, war and waste. Our goal is to create media that illustrates each of these topics. We would like to be able to present teachers and students with educational tools that help them teach the concept of 100 People, and that beautifully illustrate each of our statistics.